Use Your Voice
Hey, y'all!
Whew! These 15 weeks have blown by quickly, which makes sense considering P and I landed sprinting.
A key highlight from this experience was the Artist as Problem Solver Summit hosted by The Joyce Foundation and Big Car Collaborative at Tube Factory artspace in Indianapolis. We attended with a handful of PL grantees and several community partners. What I learned was how communities and organizations across the midwest understand and talk about placekeeping and placemaking.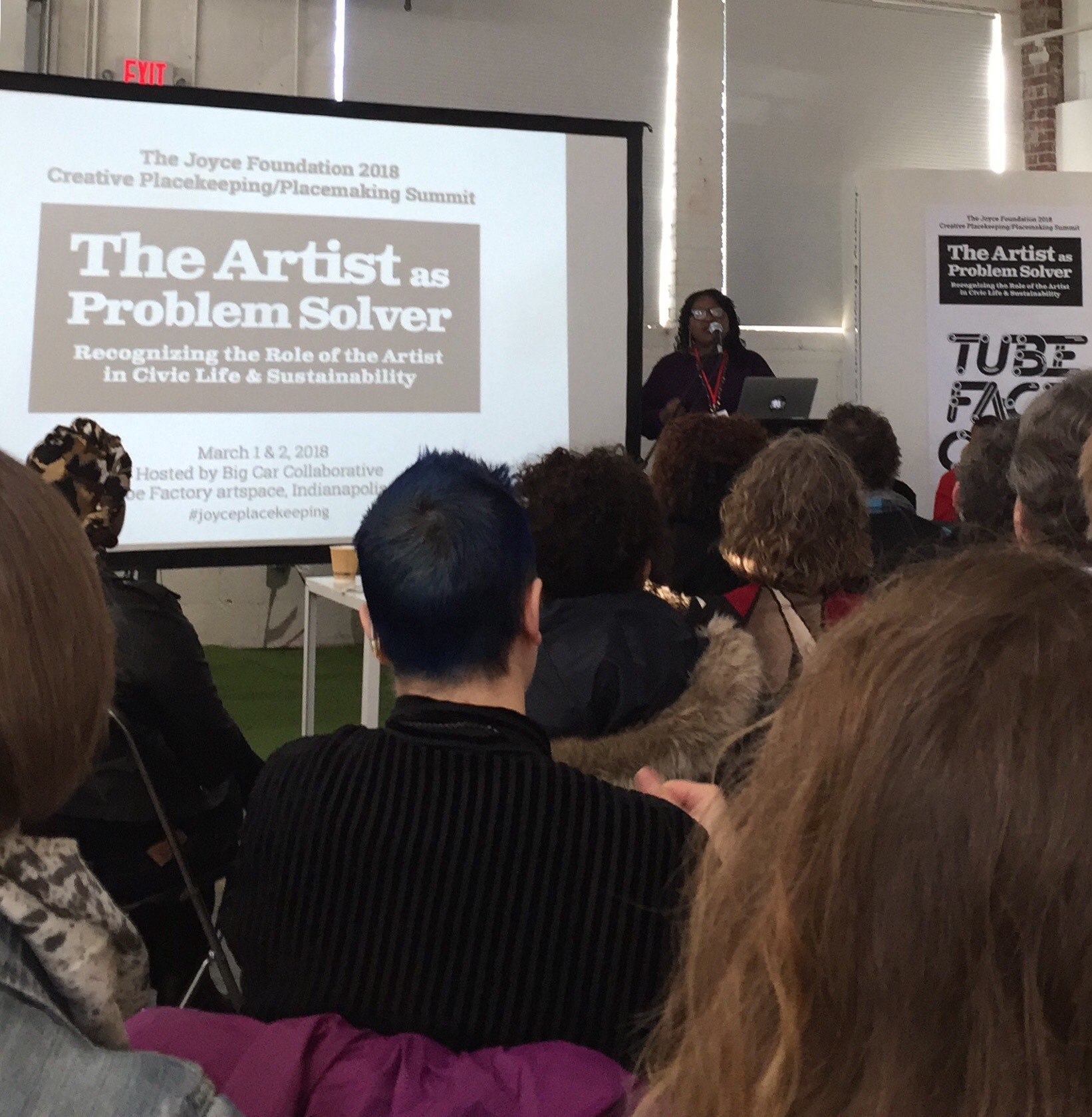 When I consider Cincinnati and the work we do here at People's Liberty, I'd like to think our grantees are doing a little of both; they're preserving this city's many histories and building an environment for its future. What a gratifying time it's been to spend working to these ends.
What would I tell a future resident? First, try again. Second, speak up. After your first four weeks, The Elders™ will ask you what you'd like to do with your life. Big question. If you're anything like me, you'll hem and haw and say you don't know. But you have an idea. You just think your idea is a bit lofty, and you don't think you know enough about the thing yet. Okay, the latter may be true, but the former is not. So, when another four weeks pass and you're midway through your residency, speak up. Tell the team what you're thinking. They're trying to put you on (if they can).
It worked for me.
All my best,
Marcus